Ben Smoldon is not only a player supported by the IPF, he also volunteers to help other injured players in addition to supporting his two rugby-mad twin boys.
Twickenham Stadium, Saturday 10th February 2018 – England v Wales
Ben, wife Claire, and their twin eight-year-old sons Toby and Oliver had just met Prince Harry before watching England beat Wales from the wheelchair terrace of the RFU's Injured Players Foundation hospitality box at Twickenham.
The boys were popping inside every now and then for hot chocolate to warm up, watching the big screen in case they missed a magic moment. Both play rugby for their school and local club, and Oliver says the very best thing about rugby is "scoring tries!"
Ben was 17 and playing for Sutton Coldfield RFC in 1991 when he suffered a catastrophic spinal cord injury. His father Roger had always encouraged him to lead as full a life as possible and now not only is Ben kept pretty busy with two lively sons but he also volunteers for the IPF, as well as being a client."I go to visit newly injured players to see how they are doing, what the charity can do to help them, whether it's funding, courses, getting involved in skiing or Battleback. I make sure we are keeping in touch, that they feel supported, have a point of contact."
Ben talks about the difference the IPF has made for him, his adapted motor vehicle, the equipment that makes family life work, like his hoist, but especially "the emotional support."
The IPF are the first civilian organisation to use the soldiers' recovery Battleback Centre at Lilleshall National Sports Centre in partnership with Leeds Beckett University and the Royal British Legion. The IPF run a residential weekend once a year for injured players to experience different activities like adapted climbing and archery, and to reflect in supported groups as well as socialising with other injured players and family members in similar situations.
"I went to the Battleback Centre and didn't really know what to expect. There were a group of us from the IPF and the activities were great. But it was the one-to-one mentoring with the staff from Leeds Beckett University that made such a difference; it gave me real emotional insight. I came back home invigorated."
I wonder if he's often asked how he feels about his sons playing rugby.
"Oh, yes, people ask me that regularly and what I say is that the game is a lot safer than when I played. If ever I felt it was too dangerous they wouldn't be playing.
"What it gives the boys is fun and the kind of respect and moral values that will last for life. I was brought up in a rugby family and I know the difference those rugby values make from the kind of support I've had since my injury from the whole rugby community."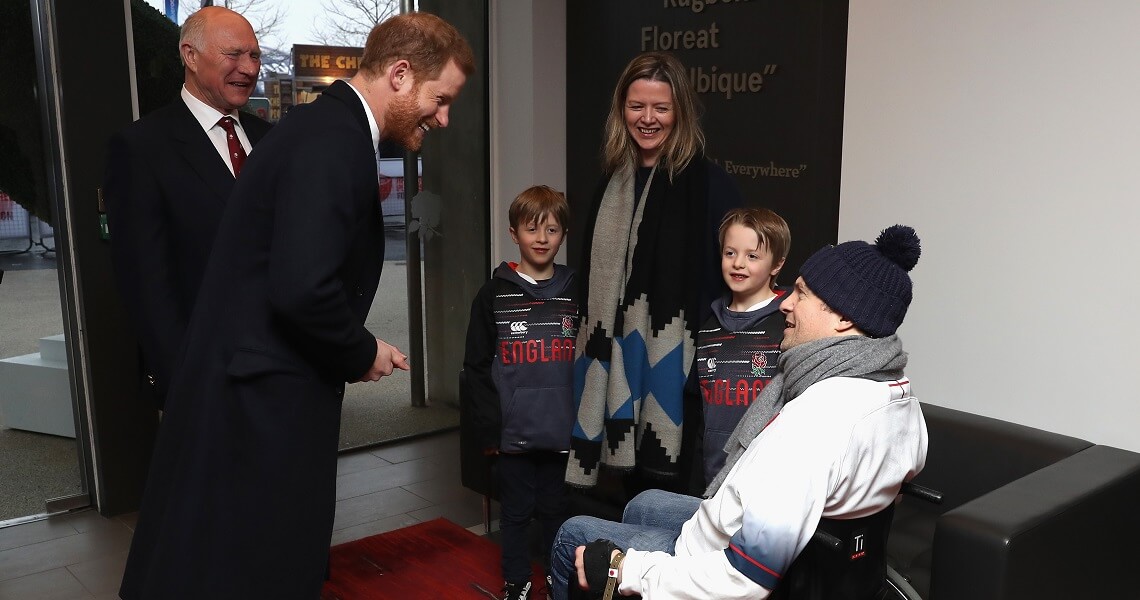 To find out more or to speak to a member of the IPF Team about anything above or the charity in general, please Get in Touch and the Events & Fundraising Team will be happy to help you get involved.