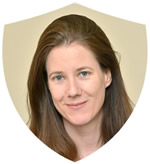 Karen Hood
Head of the IPF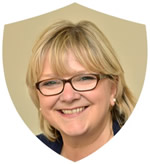 Caroline Searight
Client Services Manager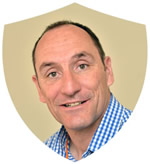 Dean Holder
Injured Player Welfare Officer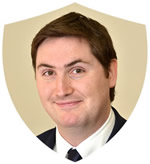 Phil Catt
Events and Fundraising Manager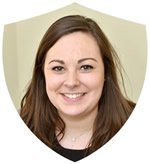 Emily Dawe-Lane
Fundraising Coordinator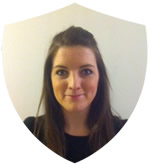 Annabel Habart
Team Administrator
Trustees
Paul Murphy - Chair of Trustees
Paul joined the IPF Board in November 2007 and is now our Chairman. He has been heavily involved within the RFU for many years including being the RFU President during the 2012/13 season and previously, chaired the RFU Board, Governance, Finance and Player Safety Committees during his time on the RFU Council.
Nigel Tarrant
Nigel joined the IPF Board in November 2007 and was previously a trustee of SPIRE. Nigel is Partner and Head of Conveyance Teams for Simpson Millar LLP and is a big London Irish supporter.
Nigel Henderson
Nigel joined the IPF Board in January 2008 and is a qualified consultant in spinal and orthopaedic surgery. He also holds numerous qualifications including MA, BM, Bch and FRCS. Nigel was previously a spinal surgeon at Stoke Mandeville Hospital.
Fred Middleton
Fred joined the IPF Board in July 2008 and is a neurological specialist who has recently retired. He is the Vice Patron of The Queen Elizabeth Foundation, a Trustee of ASPIRE and patron of Regain. Fred enjoys golf in his free time.
Rob Udwin
Rob joined the IPF Board in January 2008 and is currently serving as RFU Council member for Middlesex. He previously held a position on the Board of the Rugby Football Foundation. He is also life vice-president of Chiswick RFC and is Director of Metafour International.
Stephen Pearson
Stephen joined the IPF Board in August 2013 and is RFU Council member for Oxford University and current chair of the RFU Player Safety and Welfare Board. He is also a member of London Scottish and an honorary fellow of Trinity College Oxford. Stephen is the Chief Investment Officer at Jupiter Asset management.
Judy Metcalfe
Judy joined the IPF Board in August 2013. Graduating from Cambridge University, Judy has been a full time and supply teacher and has worked in PR and Media and managed Corporate Events for Acorns Children's Hospice Trust.
Stephen Duckworth
Stephen joined the IPF Board in July 2015 and is an IPF client with extensive charity experience. This includes acting as a trustee for Inspire - supporting spinal cord injured people and being a friend of the Vocational Rehabilitation Association. Stephen is also Special Adviser to the Shaw Trust.
Emer McGilloway
Emer joined the IPF Board in January 2016 and is currently the clinical lead for rehabilitation at King's College Hospital, specialising in traumatic brain injury and vocational rehabilitation. Emer is also an alumna of the Guildhall School of Music and Drama and the National Opera Studio and was a professional opera singer for several years.